What if someone invented an electronic device that would destroy pathogens, bacteria, and even viruses with no toxic side effects such as the ones that come along with chemotherapy? What if that same device could wipe out cancer by altering the cancer's cellular environment or by killing cancer viruses with an electric or ultrasonic beam?
The truth is, that was accomplished years ago, the researcher who invented and perfected this device was named Dr. Royal Raymond Rife.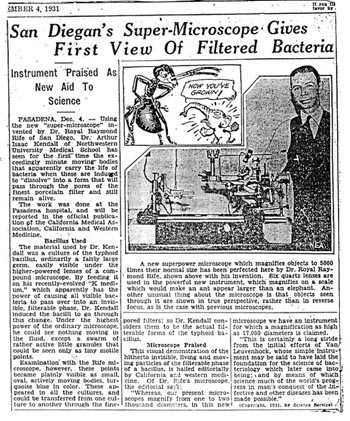 Over the years cancer has become a multi-billion dollar industry, one that claims there is no cure for the life-threatening disease. The cancer industry profits from not finding a cure, people tend to blindly believe that this is true because it is difficult for the average person to conceive the concept that anyone could be so greedy that they would profit off other people's suffering.
The original Rife machine, based on a naval frequency oscillator, evolved to the Rife Ray Tube. It is the basic Rife Technology that underwent successful trials and experiments as it was developed in the 1930's. You would think that further research into Rife's findings would have been supported and propagated more for the welfare of all, and at first, it was. But as suspected his technology was suppressed by the medical mafia, and very little has come of it.
This technology was put up for trial in 1934, the University of California sponsored an experiment that saw 16 terminally ill patients from a hospital in San Diego placed in apartments on the Scripps estate at La Jolie, California. They were treated by Dr. Rife's method for 90 days, 14 of the patients were declared to be completely cancer free in the short period of time, after 30 more days the other two were also declared cancer free.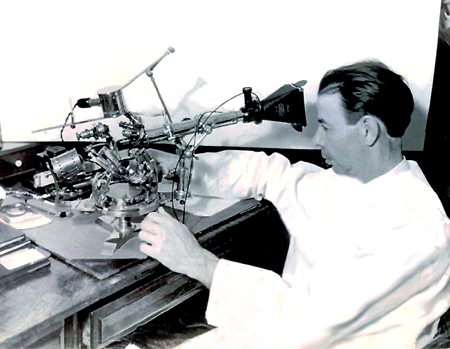 That same year Dr. Milbank Johnson was to publicly bear witness to the results of Rife's cancer therapy, but he was lethally poisoned and his documents vanished. Shortly after, Rife's laboratories were set on fire and completely destroyed.
Equipment was confiscated, laboratories were destroyed, one doctor was harassed to the point of quitting the medical profession, and another committed suicide.
After years of depression, threats, and loss Doctor Rife added valium into his alcohol habit and he died at the age of 73 in 1961.
In the video below you can learn more about this great man and his dedication to helping mankind free themselves from the ignorance that big pharma has trapped us with.